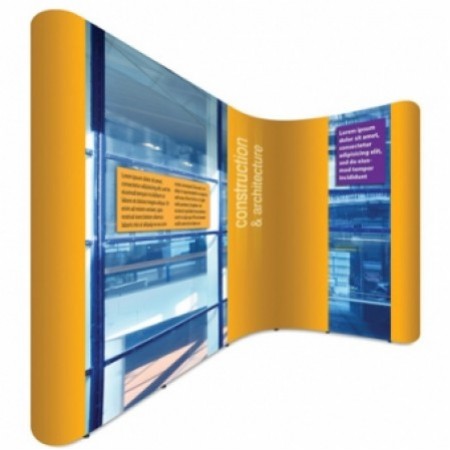 To increase your size of display stand and to give yourself the maximum flexibility why not try adding your pop-up display together by linking the stands using the end curve to attach one system to the next, so instead of wrapping the graphic panel around the back of the stand you simply attach it to the next system.
Straight Pop Up's are ideally used for backdrops to exhibition stands for example a 3m x 3m stand can use 2 x 3×3 straight pop-ups linked in the corner using a ghost panel to create a complete seamless look.
Pop up displays are a a true favourite for portable displays because of their versatility and ease of use. Portable, Lightweight and very easy to travel with, making the pop up display a great choice for trade shows and exhibitions. Affordability also comes into play as they can be used over and over as you travel to different shows.